Swiss Medical Center
The creation of Swiss Medical Center, is an emergency that has more than 30 examinations rooms in all specialties and levels of complexity for outpatient care emergency. In this building operate one of the most complete ultrasound services in the country (including Obstetric Images from 4D to Vascular and Interventional) and Fetal Monitoring outpatient center.
Swiss Medical Group units comprise a set of 6 clinics in the City of Buenos Aires, Olivos and Neuquén, and a network of clinics and dental centers present in the Metropolitan Area, Patagonia and Northern Argentina. Together make up the country's largest medical benefit system.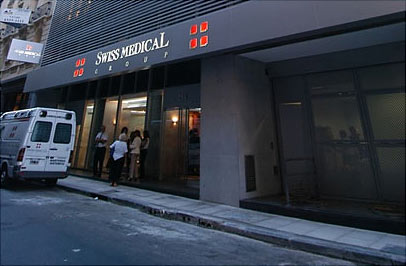 Swiss Medical
Swiss Medical Center
Buenos Aires, Argentina
Info